Date:
Friday, June 9, 2017 - 6:00pm
THANK YOU to everyone came and contributed to our 2017 Set the Stage Celebration. We raised over $100,000 for our education programs.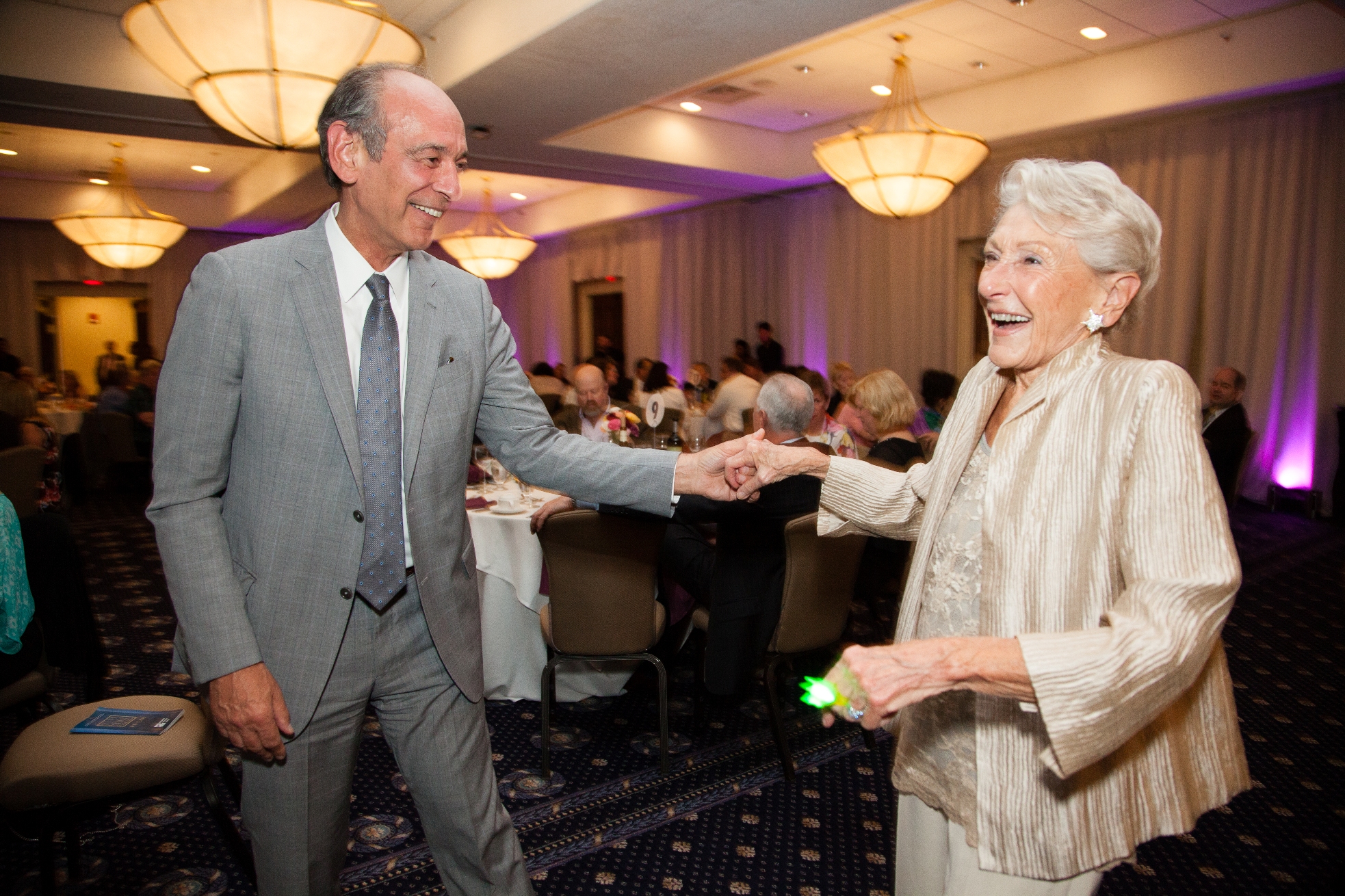 MRT founder Nancy Donahue dances with Steve Joncas. Photo by Meghan Moore.
See more Photos from this year's Set the Stage Celebration
Press Release: MRT Raises Record Amount for Education at Auction
Press Release: Set the Stage Celebration Shines Spotlight on Artists and Community Leaders
SPONSORS
Diamond Sponsors: Rickard K. and Nancy L. Donahue Charitable Foundation
Platinum Sponsors: Stephen and Suzanne Irish | Demoulas Foundation, Enterprise Bank
Gold Sponsors: Judy and Geoff, Frank and Belva Hopkins, Martha Mayo | Lowell Five, Washington Savings Bank
Silver Sponsors: Debra Grossman and Kate Tyndall, Judith G. and James C. Mabry, Susan Mitchell and Jim Waldo | Clark Insurance, University of Massachusetts Lowell
Bronze Sponsors: Don Bedard and David Vaillancourt, Denise and John Glaser, Lincoln Pinsky | Conway Insurance, Pearson & Pearson, LLC
Wine Sponsors: Fine Estates from Spain
Thank you to our partners for donating to the 2017 Set the Stage Celebration!
UMass Lowell Inn and Conference Center
50 Warren Street | Lowell, MA